TIPS Concessions Alcohol Course for
STADIUMS, ARENAS, THEATERS, CONCERTS, fairs, amusement parks and FESTIVALS
---
The TIPS Concessions training course is an online program designed to teach participants to prevent intoxication, drunk driving and underage drinking among the people to whom they sell or serve alcohol.
This 2 to 3 hour online course addresses concerns specific to stadiums, arenas, theaters, concert halls, fairs, amusement parks and festivals. These venues serve alcohol by the drink and sales levels can be incredibly high.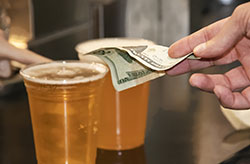 Servers working at these venues face unique challenges and this course was designed for these workers. eTIPS concessions certification is valid for 3 years.
In the high-volume venues, it can be difficult to determine the difference between people enjoying themselves and those who may be getting into trouble with alcohol. The concessions course uses videos and scenarios from these types of venues and makes the course easier to understand for the students and to apply their knowledge in real life.
The Concessions course is valid in all non-regulated states. If you are unsure of which course you need please visit the State Pages on the Side or Top Menu for Specific State Approvals for Courses.
Who Should
Be Certified?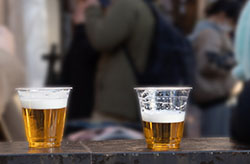 Anyone who serves alcohol in a licensed stadium, arena, amusement park or festival should take this training and receive their certification. TIPS certification is required my many of these venues and insurance companies.
Bartenders
Bar Backs
Servers
Managers
ID Checkers
---
The topics covered in the CONCESSIONS
program include:
Legal Information - Presents the legal responsibilities for servers of alcohol, explains the types of illegal sales, and provides extensive information about checking IDs and documenting incidents.
Assess Your Guest: Legal - Allows the user to apply the legal information to real-life scenarios through practical application exercises using short video scenes. Videos are shot in real life scenarios.
Alcohol Information - Describes how alcohol affects people, signs of intoxication to look for, and relevant information about alcohol that the server can use to serve more responsibly.
Assess Your Guest: Alcohol - Allows the user to apply the alcohol information to real-life scenarios through practical application exercises using short video scenes.
Intervention Information - Gives the user numerous guidelines for providing customer-friendly, responsible alcohol service. Frames the server's role in a three-step, easy-to-follow model.
Decide and Implement - Allows the user to apply the intervention information to real-life scenarios through practical application exercises using short video scenes.
Certification Exam - The user earns a TIPS certification by successfully completing the online certification exam.
---
Your Enrollment
Fee Includes:
Access to TIPS online alcohol certification course and exam. You have 30 days to complete the course
Log in and log out as needed. Take the course in one sitting or a little at a time from any computer
Unlimited toll free phone support 8:30am am to 1:00am Mon - Fri and (9am to 5pm on Sat & Sun)
Printable, TIPS certification - immediately upon graduating
Permanent TIPS certification card by US mail in 7 to 14 days
Recognized - by major insurance companies and top 100 restaurant chains
Trusted - over 5 million (!) certifications in the last 40 years
Interactive - you learn online in your own home, at your own pace
Live Telephone Support - help is available if you need it
TIPS is the most recognized alcohol certification program in the US
TIPS is taught at many major bartending schools, like PBSA

Training for Intervention ProcedureS
Over 5 million responsible alcohol certifications!